Mother's Day Gifts Do's & Dont's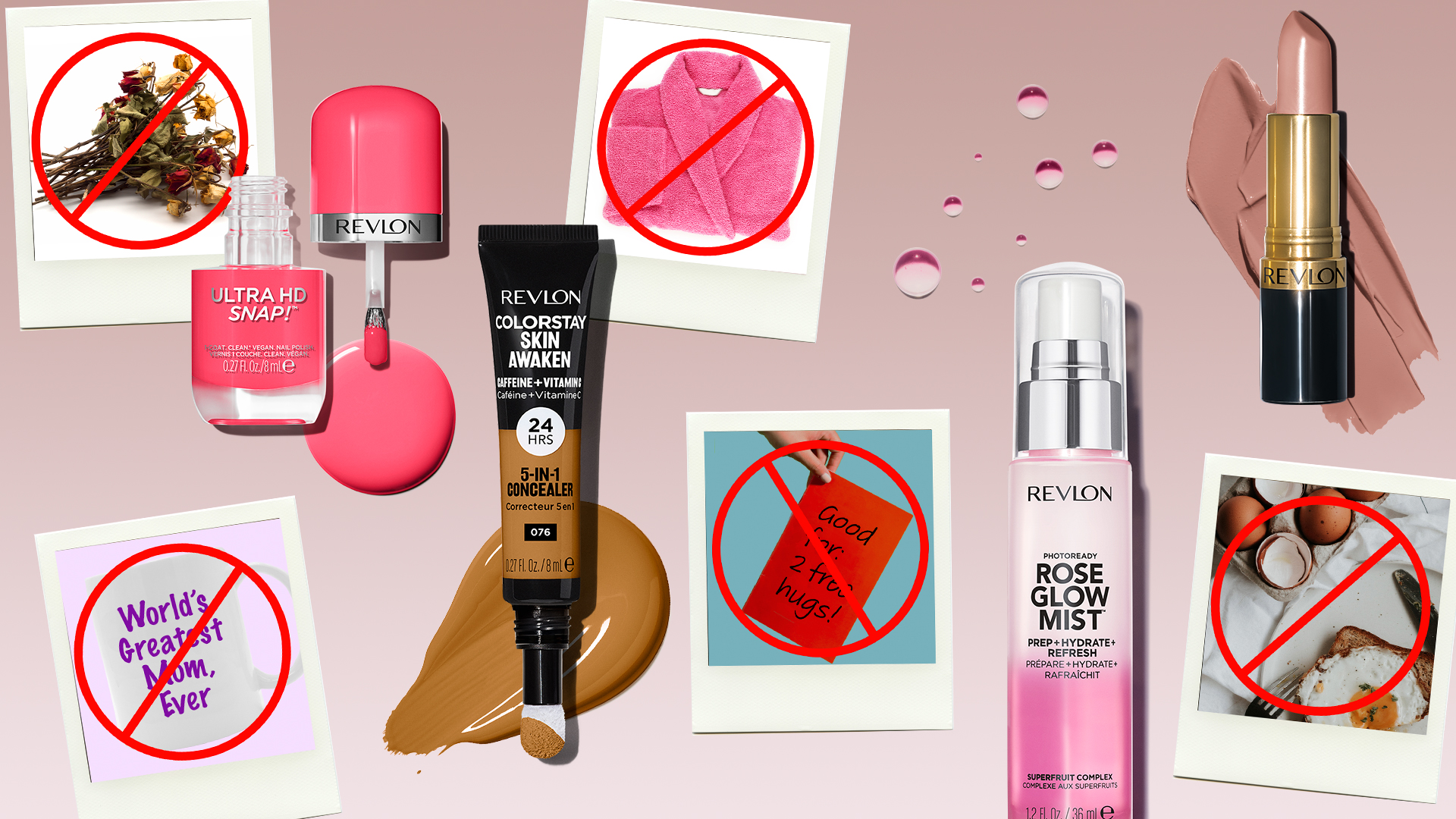 Ah, Mother's Day! The joyous holiday with more Gift Giving Don'ts than any other. But if you're among the millions whose gifts are, uh, a bit lackluster--worry not. Our Mother's Day Gift Giving Do's & Don'ts Guide will put you firmly on the path to gifting success. First, let's tackle some uninspired Don'ts and then suggest some thoughtful Do's. Remember, you don't have to spend a ton to get the Perfect Mother's Day Gift--but you do have to read this guide.
DON'T Give Mom a "Greatest Mom In The Entire Galaxy, Ever" Coffee Mug...ever. People are vulnerable, fragile even, before their morning coffee and Mom is no exception. The first thing she DOES NOT want to see is this pressure-inducing phrase insisting she must operate at a standard reserved for the Highest Echelon of Mothering not just in her town —but IN THE ENTIRE GALAXY. Why stress mom out more than she already is being your mother? And if you're mentally asking what about a Coffee Mug With My Photo On It? This is also a DON'T.
DO Give Mom So Fierce! Eyes Wide Open Mascara. Vertically lifted lashes will also give Mom a little lift in the morning, when she needs it most. Another DO is ColorStay Skin Awaken 5-in-1 Concealer. Not only will Mom appreciate the multi-tasking abilities, she'll love the way the caffeine and Vitamin C infused formula gives her an instant wide-awake look (no coffee required.)

DON'T Give Mom Flowers That Will Soon Die. So you want to give Mom, the woman who put up with years of your shenanigans, flowers that will imminently turn brown, wither and fall to the floor, where she must then sweep them up? No matter how beautiful they might initially be, flowers will land you in her good graces for a few days, tops, before landing in the garbage.
DO Give Mom a bouquet of Super Lustrous Lipstick, Super Lustrous Glass Shine and Super Lustrous The Gloss. These luscious lipcolors will love her lips with moisturizing color in shades as iconic as she is.

DON'T Give Mom A Coupon An IOU COUPON Of Any Kind . Most Moms like coupons and use them regularly—because they are actually good for something. Your coupon "IOU", however, will no doubt do more damage than good. Mom truly DOESN'T WANT you to: wash her car, weed her garden. Why? Because you'd take the paint off the car, pull up next year's tomatoes. This year, why not give Mom something to remember in a good way?
DO Give Mom Bacteria Shield Nail file, Bacteria Shield Foot Buffer and Ultra HD Snap! Nail Color. Then for the win, throw in ColorStay Brown Ink and Micro Scissors Brow. If you are skilled, you can give her a mani-pedi and groom her brows. But please, only if you are skilled!

DON'T Give Mom a Full-Length, Fluorescent Fleece Robe. The temptation is always to buy Mom a big fleecy cozy robe for Mother's Day, as if she were some sort of muppet in need of a new fur. Usually an eye-watering color reminiscent of 80s roller rinks, this go-to gift can weigh up to four shoulder-separating pounds! Watch Mom's eyes tear up as she imagines her dryer becoming irrevocably clogged with strands of furry neon hair. Those are not happy tears.
DO give Mom ColorStay Looks Book or So Fierce! Prismatic Palette. These luxe eyeshadows let her express herself with sophisticated, vivid shades—and as a bonus will not break any appliances.

DON'T Give Mom Breakfast In Bed.With all Mom has to do, she'd love a couple extra hours (or minutes) of snooze time. Instead, your plan is to whip up a grand breakfast , which you'll serve her, shortly after burning it to a beautiful mahogany brown. You'll then scrutinize Mom carefully to make sure she's eaten every last delectable bite of your "culinary masterpiece," and make her feel obligated to wear a smile while breakfast puts her digestive tract through acrobatic paces. Nice job kid!
DO give Mom a Rose Glow Primer and ColorSilk Haircolor. She can relax and refresh her hair color and her complexion at the same time. And also relax herself in the process, did we mention RELAX?
DO HAVE A HAPPY MOTHER'S DAY!