4 Easy Steps To Your Best Brows Ever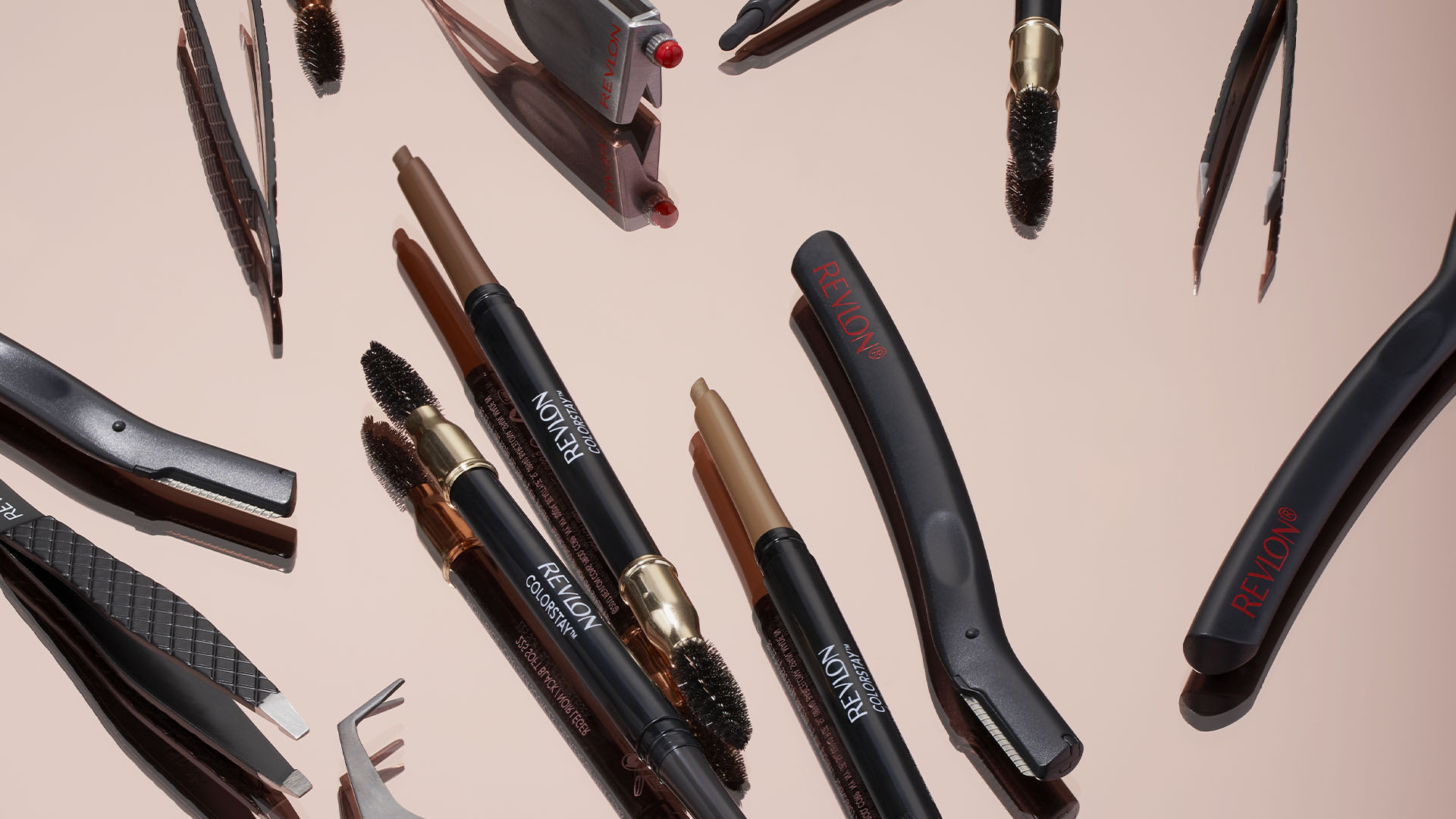 Step 1: Trace Your Natural Shape
Want defined, structured brows that still look totally natural? The trick is to stay in line with your natural brow shape. It's super easy. Just identify and mark three key points along both eyebrows—the brow head, brow arch and brow tail.

BROW HEAD: Grab your favorite eyebrow pencil, such as ColorStay Brow Pencil, and align it vertically against your nose bridge. Note where your brow meets the pencil—this is your brow head (where your eyebrow begins).

BROW ARCH: Now, glide the pencil tip towards the highest point of your eyebrow (aka your arch) and mark it. The arch usually sits directly above the outer edge of your iris.

BROW TAIL: Finally, tilt the pencil to the end of your brow and mark your tail. Uh, we mean your brow tail. Hint: your brow tail is often located right past the outer corner of your eye.
Step 2: Tweeze Stray Hairs
No amount of outlining will help if your brows look scraggly! So after marking both eyebrows, take the Expert Slant Tip Tweezer and tweeze any stray hair that falls above and below your brow outline (always tweeze in the direction of hair growth). When you're done tweezing, remove the dot marks with makeup remover—or don't and start a new brow trend.

Pro tip: Remember—less is more! Resist the temptation to overpluck, especially above your brows. We consider this the brow danger zone.
You're almost there—just a few more finishing steps. Now, brush your eyebrows upward using a brow brush or spoolie, like the one on your ColorStay Brow Pencil. Then, trim any rogue hairs with the Eyebrow Micro-Scissor (anything that extends beyond your brow shape is a no-go). Next, use the Eyebrow Precision Shaper to remove excess fuzz and baby hairs (bonus: it also gently exfoliates the skin). DON'T apply too much pressure—just find your brow arch and softly glide the razor downward.
Woohoo! You're finally ready for your brow finale. Apply
ColorStay™ Semi-Permanent Brow Ink
(btw, it's expertly formulated to create flawless, salon-brow looks for up to three days!) Use the thin tip to fill in gaps and mimic the look of fine brow hairs. Then, take the tip's long, flat side to intensify your brow color. Comb through with a spoolie to set your brows, and call it a day! It's as simple as that. You'll have bold, beautiful brows for days.