The Best Lipstick For You, According To Your Zodiac Sign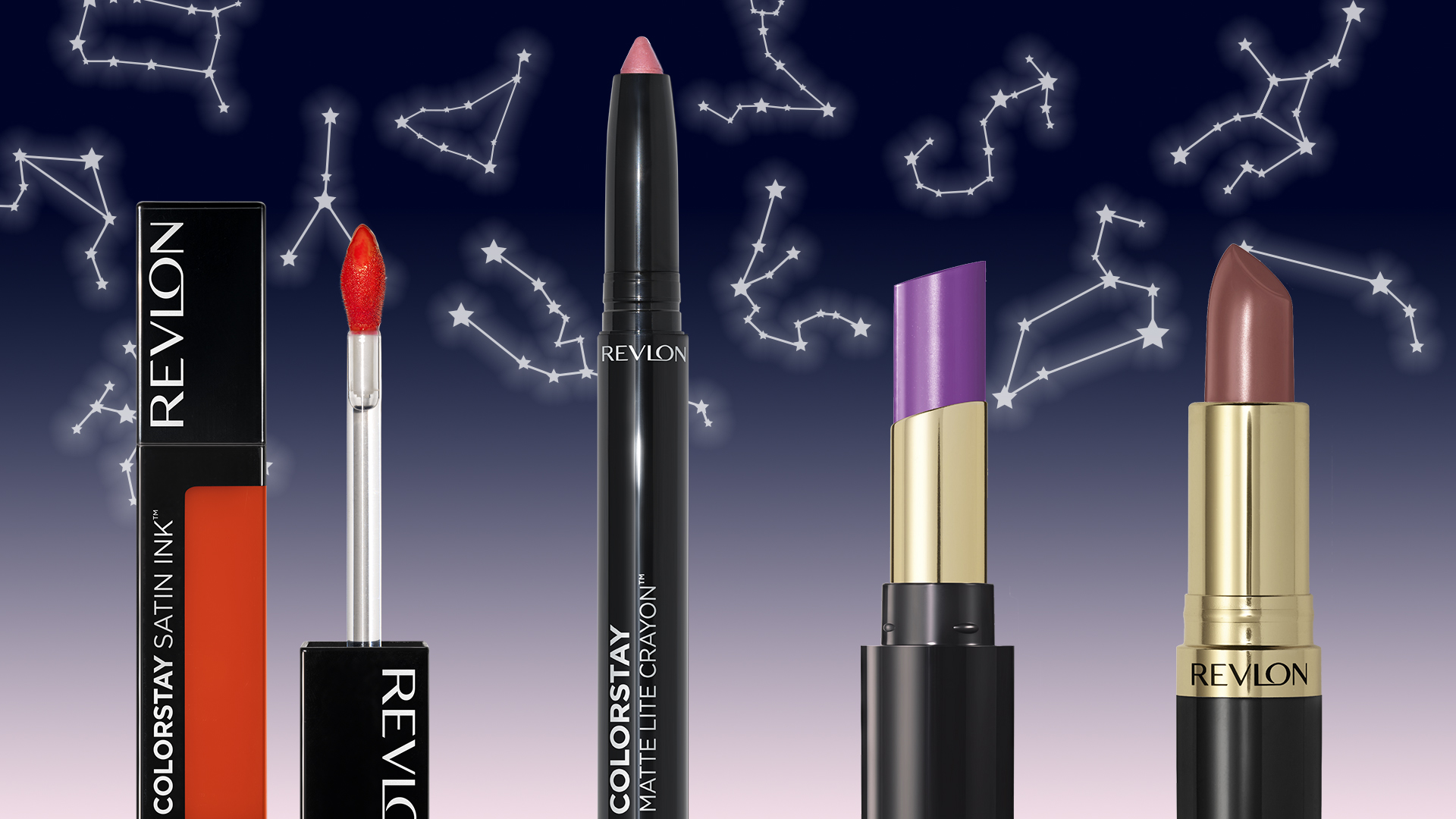 Fire Signs (Aries, Leo, Sagittarius)
Fire signs are ambitious, competitive, adventurous, and at times a little pushy. But that's how you get things done. Your passionate spirit and bold attitude make you a natural-born boss who thrives in all aspects of life. With a high-energy vibe and authoritative can-do attitude, you're a go-to leader, whether heading up a team at work or just planning the night's doings with your crew.

Your Lipstick Match: Fierce. Brilliant. Impactful. You need a power lipstick that can keep up with your fiery glow. That's why ColorStay Satin Ink™ in Smokin' Hot or Seal The Deal is a flawless fit for you. Each vibrant shade feels as good as it looks, lasting up to 16 hours—no need to reapply because you don't have time for that anyway. And thanks to Black Currant Seed Oil, this liquid lip color will keep your trademark spark burning bright without drying out your lips.
Earth Signs (Capricorn, Taurus, Virgo)
Laid-back ease is key for earth signs, but you're definitely far from basic. A trailblazer who plays only by the rules you write for yourself, you often dream of roaming free and throwing yourself into new experiences along the way. Your strong-willed nature means you never ever settle for less than you deserve (and that includes your lip color).

Your Lipstick Match: Intelligent. Chic. Rebellious. Your strength and stellar sense of style call for ColorStay Matte Lite Crayon™ in Take Flight or Tread Lightly. You'll love how effortless and lightweight it feels on your lips—almost like wearing nothing at all. This full-coverage lip color, infused with Mango Seed Oil, has a comfortable, non-drying matte formula that works for any occasion. From board meetings to road trips, wherever you go, it's sure to become your new go-to.
Air Signs (Gemini, Libra, Aquarius)
Air signs are the chameleons of the zodiac—you adapt quickly and can change like the wind itself. And it goes without saying: you know how to mix, match and set trends with expert skill. Always down to try something new, you bring the fun wherever you go, day or night. You're also a charming visionary who's never afraid to cause a stir.

Your Lipstick Match: Trendy. Fearless. Spontaneous. Social butterflies like you are at their best in luscious lipsticks that stand out. Super Lustrous™ Glass Shine Lipstick in So Sleek Pink or Luminous Lilac fit the bill perfectly. Offering brilliant color, show-stopping shine, and a buttery-smooth feel, it'll be the go-to color pop in your makeup kit. Plus, it won't feather or bleed, so you can focus on what you do best—making moves.
Water Signs (Cancer, Scorpio, Pisces)
As deep as the ocean blue, water signs possess intense, creative souls and a subtle, hypnotic allure. Your sensitive and highly intuitive ways may even lead others to think of you as a true mystic. Whether on-the-go or lounging luxuriously, you can't help but cozy up to the people and things in life that let you be your most authentic self.

Your Lipstick Match: Timeless. Minimalistic. Elegant. You heart classic looks that flaunt your favorite features. And even though, yeah, you can be a homebody sometimes, that doesn't mean you want a snooze-worthy look. Our iconic Super Lustrous™ Lipstick in Brazilian Tan or Rose Velvet is sure to satisfy all of your many moods with its lush, saturated color and creamy formula enriched with Vitamin E and Avocado Oil.
Want to maximize your birth-sign lipstick? Prep your lips with Kiss™ Exfoliating Lip Balm to create a super-smooth base for lipstick application. Next, line your lips with ColorStay™ Longwear Lip Liner for an extra-bold lip that goes the distance. Then, apply your lipstick, blot, and go wherever the stars take you!