The 6 Biggest Brow Mistakes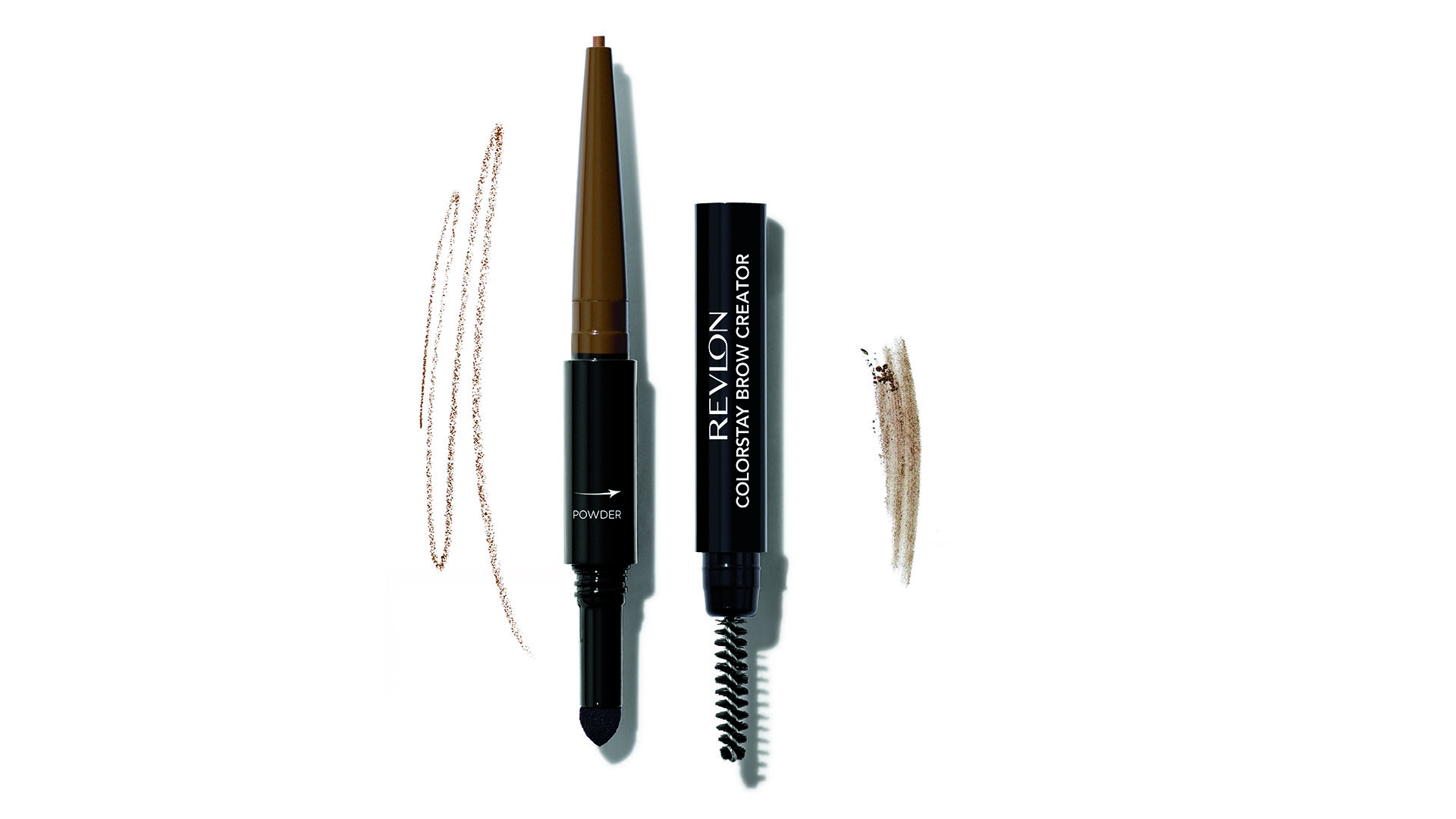 If you've ever looked in the mirror and thought, "My brows are a hot mess," you're not alone, and we're here to help. Whether they're uneven, unnatural-looking, or unbelievably good at growing gaps, we present you with a list of what you're probably doing wrong—and how eyebrow pros best handle making things right. Because we all have a right to better brows.
The Mistake: Tweezing one eyebrow at a time. Top pros will tell you this is the fastest and easiest way to create an imbalance in your eyebrows (unless you're, well, a pro). By focusing all your attention on one eyebrow, you're likely tweezing away too many hairs… which then leads to a make-up session on your other eyebrow… which then leads to two brows that are much skinnier than when you started.
The Fix: You don't have to be a genius to figure this one out. Move back and forth between your brows when tweezing—ideally, tweezing only a hair or two at a time before moving to the other eyebrow for the same treatment. Always work in the same areas on both brows to do your best at achieving the symmetry of a pro.

The Mistake: Overtweezing. In your quest to avoid (what you're afraid could become) a unibrow, you're likely creating too wide of a gap between your eyebrows.
The Fix: Check if you've gone overboard by holding a thin pencil up, vertically, so the outer edge of the pencil aligns with the outer edge of your tear duct. That's your ideal eyebrow starting place. Then you can use the Salon Pro Slant Tweezer to get rid of any stray hairs in the area in between—and allow any missing hairs to gradually grow back in.

The Mistake: Tweezing from the tops of your brows. Unless someone else confirms that you have an actual imbalance in the upper edges of your eyebrows, please don't touch them. That area above your eyebrows almost always follows your ideal natural line and shouldn't be touched, according to the pros (unless, of course, there's an obvious stray—those are fine to snag).
The Fix: Instead of plucking from the top, use the spoolie brush and scissors in Revlon's Brow Set to trim any long hairs. Take the spoolie brush and comb the hairs in the first part of your brows upward, since you always want to draw hairs in the direction in which they grow. Then snip at them at an angle, working a single hair at a time (trust us) to avoid getting a weirdly straight edge across the tops of your eyebrows. For the length of your brows, just don't do it. Instead, coax hairs into place—brushing them in whatever direction they seem to be growing—with ColorStay Brow Fiber Filler, which also delivers gentle thickening and a subtle tint of color.

The Mistake: Choosing the wrong shade to fill with. When you match your brow shade exactly to your hair color, the result can be one-dimensional and unnatural.
The Fix: If you're brunette, select an eyebrow filler that's one shade lighter than your hair color to avoid brows that look too solid and contrast too dramatically with your skin tone. If you're blonde, go one or two shades darker and match the color to the warm or cool undertones in your hair. Find your perfect match in ColorStay Brow Creator micro pencil and powder duo, which comes in 10 natural-looking shades.

The Mistake: Working with the wrong eyebrow filler. Pencils, powders, and tinted gels do different jobs.
The Fix: If you want to mimic the look of real hairs and add definition to brows, try our soft, easy to apply ColorStay Brow Pencil or the ColorStay Brow Creator micro pencil and powder duo. Use a gentle touch and draw short, light strokes in a flicking motion. To fill in sparse areas and gaps and give the illusion of soft fullness, go with a powder.

The Mistake: Loading up on the fronts of your brows. Overfilling at the start of your brows and outlining the edges sharply look anything but natural.
The Fix: Brows are naturally softer and a bit fuzzier right at the point where they begin, and then more defined and opaque through the arches—so it's important to work with that rather than against it. Fill in any sparse spots up front with a pencil, then go over the length of your brows with a soft powder or a tinted sculpting gel. ColorStay Brow Creator has a superfine pencil on one end and a sponge tip loaded with soft, blendable powder on the other. And for tinted gel lovers, Revlon's Brow Fantasy filler offers a soft, easy-to-sketch-with pencil on one end, and a sheer tinted gel to shade and set brows on the other.